By cleaning your house, I actually mean the one that your soul lives in.  The physical body that your mother and father made for you.  The beautiful body that contains your thoughts, dreams, aches, and pains should be really cleaned out once or twice in your life.  Cleansed of negativity, cleansed of brain clutter, cleansed of – well, everything that makes the aches, pains and stress.  Now that it is winter, it is the perfect time to dig inside yourself, not just dig in the snow.  Dig inside yourself and shovel out that crap! (Figuratively and literally.)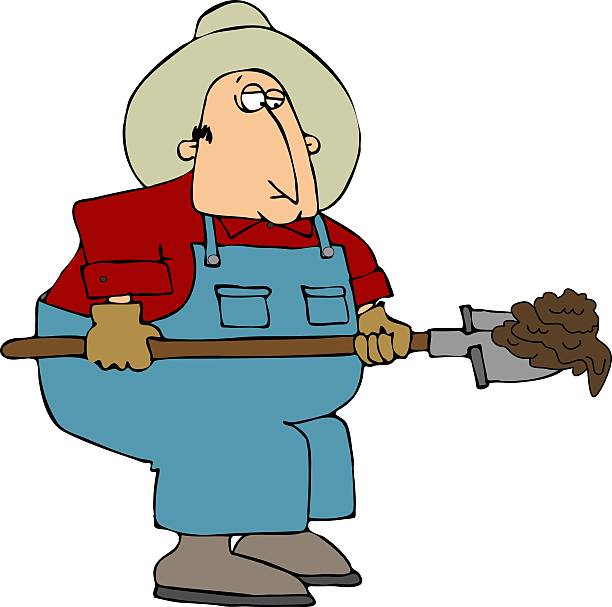 In my last article I talked about de-cluttering my home.  That is still a work in progress.  In the meantime, I'm taking three weeks this month to see what happens when I de-clutter the way I eat.   I tend to snack at night – on a big bowl of popcorn, or a few m-n-m's.  I love to eat candy!  Chewy candy or caramels…yum!  So, needless to say, I gained a few pounds.  I'm not on any medicines, and I would like to keep it that way for the rest of my life!  So changes need to be made!
My friend introduced me to a wellness program called the Ultimate Reset .  Before I even read anything about it, I signed up.  Woah.  I panicked.  I spent money on health stuff.  That is not like me.  I must have a fever.   I took a deep breath and talked to my friend – shout out to Tabatha! She is a coach with Team Beachbody and a darn good one.  She always says the right thing to put me back on track and believe in myself.
This article isn't to sell the program.  I don't know enough about it to sell it.  The big thing that sold me on Ultimate Reset is that there is only light exercise involved.  If by some chance you want to know more, let me know and I can connect you to Tabatha.  These are just a few observations about my personal experiences during this process.
VERY, VERY simply, Ultimate Reset is a 21 day program where you gradually eliminate meat, dairy and sugar and all food that tastes good.  heheheh.  That's not true.  At least that last part.  I've had great food and new foods!  Never had tempeh before this!  Or miso soup!  Actually, the Ultimate Reset says that it will "reset" my body's inner workings and fine tune all my parts to make it strong and as healthy as possible. They name the three weeks: reclaim, release, restore.
RECLAIM!  I am reclaiming my body as my own.  I am reclaiming my health!  As I look back at week one it was challenging!  I had to spend a lot of money on food that I never knew existed (wakame seaweed, jicama, liquid aminos).  The meal prepping was mind boggling.  There were videos of other ladies drinking their "power greens" with their nose plugged because it smells so bad.  Doubts crept in.  The old familiar voice in my head started telling me I could never eat like this, I would never follow through, I was going to eat candy!  I didn't feel like I was "reclaiming" anything!  Then.  Then, I spoke out loud to the voice in my head and told it to SHUT UP!  I reclaimed the voice in my head!
My fear of failure is still always there.  I set myself up for success this time by setting a lot of alarms on my phone. Reminding me to take the supplements on time, to eat breakfast, lunch and dinner, an alarm to remind me to go to bed!  If I had to remember it, I set an alarm for it.
The recipes and almost all the food was delicious (miso soup is not my favorite).  I learned to substitute things (veggie broth for the miso soup) and was brave in trying new foods – tempeh and wakame seaweed.  I even made nori gomasio.
The instructions of this program are that you are only to do light exercise, like walking or yoga.  It was freezing outside so I took my sister and nephew on a wintery hike in the woods.  My sister had a chickadee eat out of her hand for the first time.  She is now the newest Disney princess!  She is a master bird whisperer.
RELEASE!  Please release me!  Release week is when you take a "detox" supplement that should help you "release" – be it physical, mental, and/or spiritual.  Looking back at Release week I remember I was excited that I didn't have to buy as many groceries!  I'm released from grocery shopping!  Wait….am I going to be hungry?  Why am I only eating mashed chickpeas for breakfast?  What did I sign up for?  Then. Then, I released my concerns and followed the program.  I stopped my questioning and drank my power greens like a big girl and made some delicious, healthy meals.
The Releasing for me has been releasing control of my comfort.  Letting myself feel uncomfortable.
It's okay to feel a little hungry.  For I know I will feel hungry while hiking the Appalachian Trail, so I might as well see how it feels now!
It's not comfortable or fun cooking every single day for 21 days.  My husband and I ate at restaurants 3-4 times a week.  But, I'll be cooking for myself nearly every day for six months on the Appalachian Trail.  Better get used to cooking!
Pushing away cravings for food is difficult for me.  I admit, I did sneak a teeny tiny piece of my husband's steak while I was supposed to be eating vegan.  I might have accidentally put a teeny tiny piece of chocolate in my mouth.  I'm human.  One thing I really want is a big bowl of buttery, salty popcorn.  But on the Appalachian Trail, I won't be able to succumb to cravings, so I better figure out how to manage them now.
On a side note: My dreams have been spectacular!  So vivid and funny.  In one, my husband and I were flying (just our bodies, no plane or spaceship) into outer space and nearly collided with a satellite.  My husband was supposed to know where the parachutes were to go back to Earth, but he wasn't sure.  Somehow we landed and NASA was interrogating us about our trip.  Then my friend Linda showed up and said that next time we should look up where the satellites are first, so we don't almost hit one.  Seriously, I dreamed this!  The only thing I had to eat before bed was a big glass of water.
RESTORE!  Week three!  What a week it was!  I ate roasted fennel (my favorite) and other veggies, tons and tons of fruit and started a new supplement to put the good bacteria back in my gut.  Well, I started out the week by getting sick. Puking sick.  I haven't thrown up in a long time!  Some of my friends on the same program said I had a flu.  Sure felt like it.  Being sick and on a diet is so hard.  My body just wanted comfort food and not power greens.  This week is supposed to be entirely vegan.  I failed.  I am not ashamed.  I didn't feel good!  My husband made me a scrambled egg because if I threw up again, it wouldn't hurt coming back up.  The next day I stayed home from work because my stomach still didn't feel right.  I ate most of the food suggested, but I added a very small chunk of fresh chicken my husband made to the salad I had for lunch.  I skipped a half day of supplements and stopped taking power greens.  Again.  It's what I felt like I needed to do to feel better.  The next day I was back to the program.  Only you know your body best.  It's great to push yourself, but don't make yourself miserable.
As you can see from the length of this section and lack of pictures, this week was tough for me.  It's the week before Christmas so I was extremely busy, extremely sick and getting tired of having to prep and plan every meal.  By the end of the week I did have a couple slip ups.  But I did the best I could.
My program results are about what I expected.  I am excited to say I am down over ten pounds and four inches all around.  My energy level has improved and I slept better than ever.  Amazingly, my GERD has not been an issue at all during this.  I did make sure I didn't eat problem foods, of course.  As I transition back to eating meat protein I will see how I feel and take careful notice of what I eat that makes me feel tired, bloated, and sick.
There are some other programs by Beachbody that Tabatha has suggested I try starting in the new year!  I'm excited to continue this great process of getting stronger and healthier in order to make sure my thru hike of the Appalachian Trail is a success!
Now go be healthy!